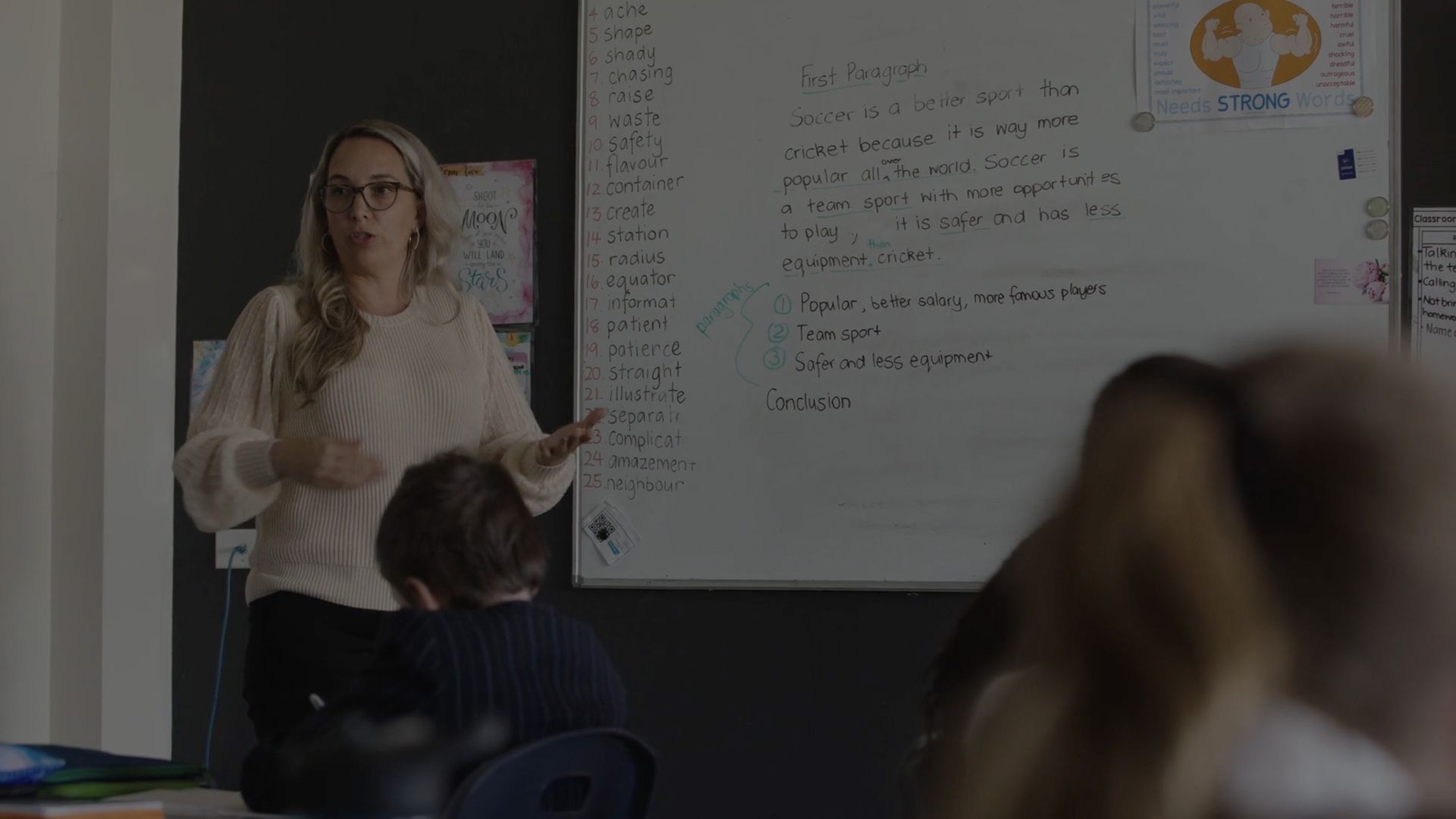 The current system for training teachers is outdated and ineffective. It can take up to 4 years for students to complete formal university study and during this time they receive very limited experience in the classroom.
What's more, many student-teachers nearing completion of their formal study realise that teaching isn't for them. This disappointing outcome is due to the fact that most teacher training is theoretical in the early years whereas classroom teaching is a very practical vocation. Learning about teaching, and actually teaching, are two different things.
Our Teacher Traineeship Model (in partnership with Alphacrucis University College) allows students to earn as they learn in a school setting. No longer do students have to formally study teaching for 3 or 4 years at university before entering a classroom to gain in-school experience. Trainee teachers are in the classroom one day per week during their first year. This practical teaching component increases each year thereafter.
As a teacher you hold the gift of opening the hearts and minds of young people. At Christian Education Ministries we believe our role as teachers is to help each student to succeed in whatever God wants them to do.
What You Need to Know
You're supported by an experienced mentor teacher.

Practical training inducts you into teaching redemptively.

Formal course components are completed via online learning.

You'll transition from Teaching Assistant to Teacher upon graduation.

Approximately 10 financial scholarships are offered each year.

Finish as a fully qualified teacher.
Hear from Trainee Teachers
Support for Trainee Teachers
Trainee teachers will be supported on their learning journey by:
CEM Teaching School Coordinator
The CEM Teaching School Coordinator will work between Alphacrucis and CEM to ensure students participate in a supportive and excellent Christian-program.
Alphacrucis Regional Director
The Alphacrucis Regional Director will support students with anything relating to the Bachelor of Education or Master of Teaching program and will ensure that students are meeting course requirements
Alphacrucis Lecturers / CEM specialists
Alphacrucis lecturers and qualified CEM specialists will provide support and guidance on specific course work as part of your studies. The lecturers follow the endorsed courses as part of the undergraduate teaching degree provided by Alphacrucis.
CEM Mentor Teacher
Mentor teachers are experienced and excellent practitioners who teach redemptively. The purpose of CEM's Mentor Teachers is to guide students in their development as distinctly Christian teachers.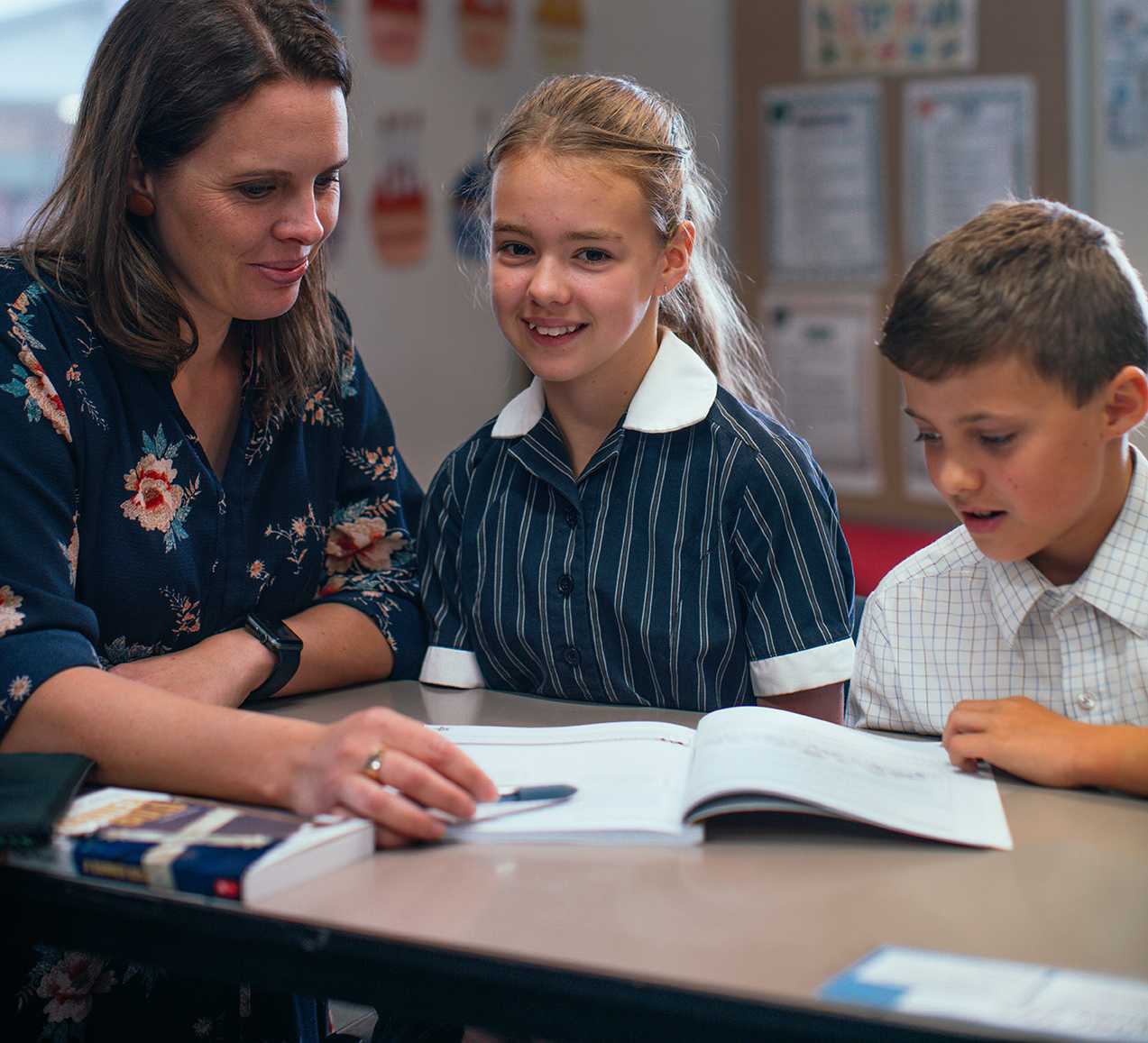 Scholarship Program
Entry into the Teacher Training School is through a limited number of scholarships offered each year and includes:
A Teaching Assistant position at a CEM school (initially 1 day minimum per week).
A financial scholarship to help reduce the overall cost of the course if you do not qualify for a Commonwealth Supported Place (CSP).
A MacBook to assist with completion of formal work requirements of the traineeship.
The intention of ongoing employment as a teacher at a CEM School on successful completion of the undergraduate course.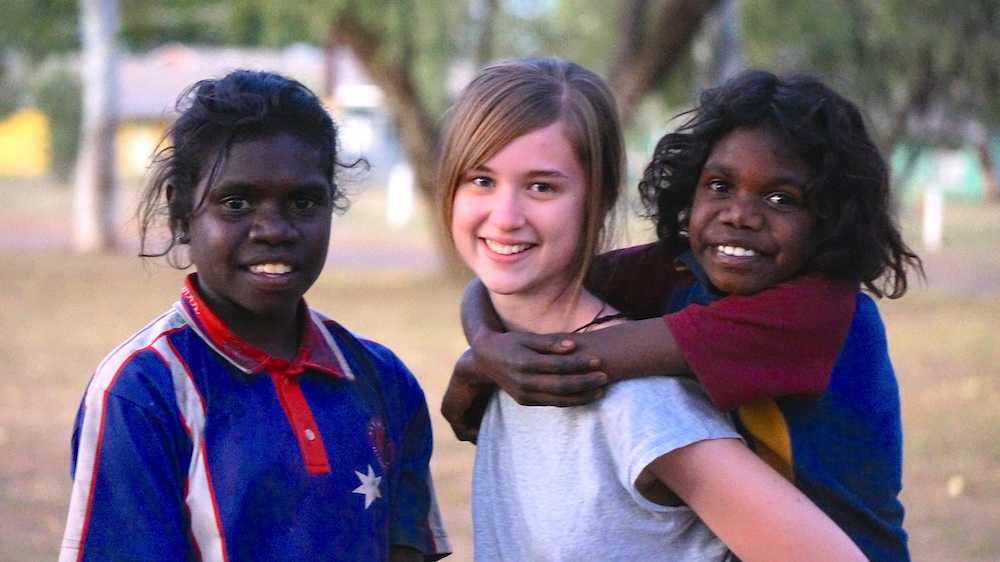 Scholarship Application Process
The selection process for scholarship applicants involves:
Completion of the application form.
Meeting with the CEM Teacher Training School Coordinator.
Interviewing with CEM Executive and Alphacrucis University College. Interviews are planned for September to mid-November of each year.
Confirming ATAR or equivalent entry for an undergraduate degree.
Receiving notification of scholarship acceptance.
Applicants who progress through the selection process will be granted a conditional teacher traineeship, pending tertiary entrance requirements are met. At this point they will have the opportunity to visit their potential placement school and meet with the Principal. The first online lectures will commence late January/early February of each year.
For further information or to ask questions, please contact Anna Plant at [email protected].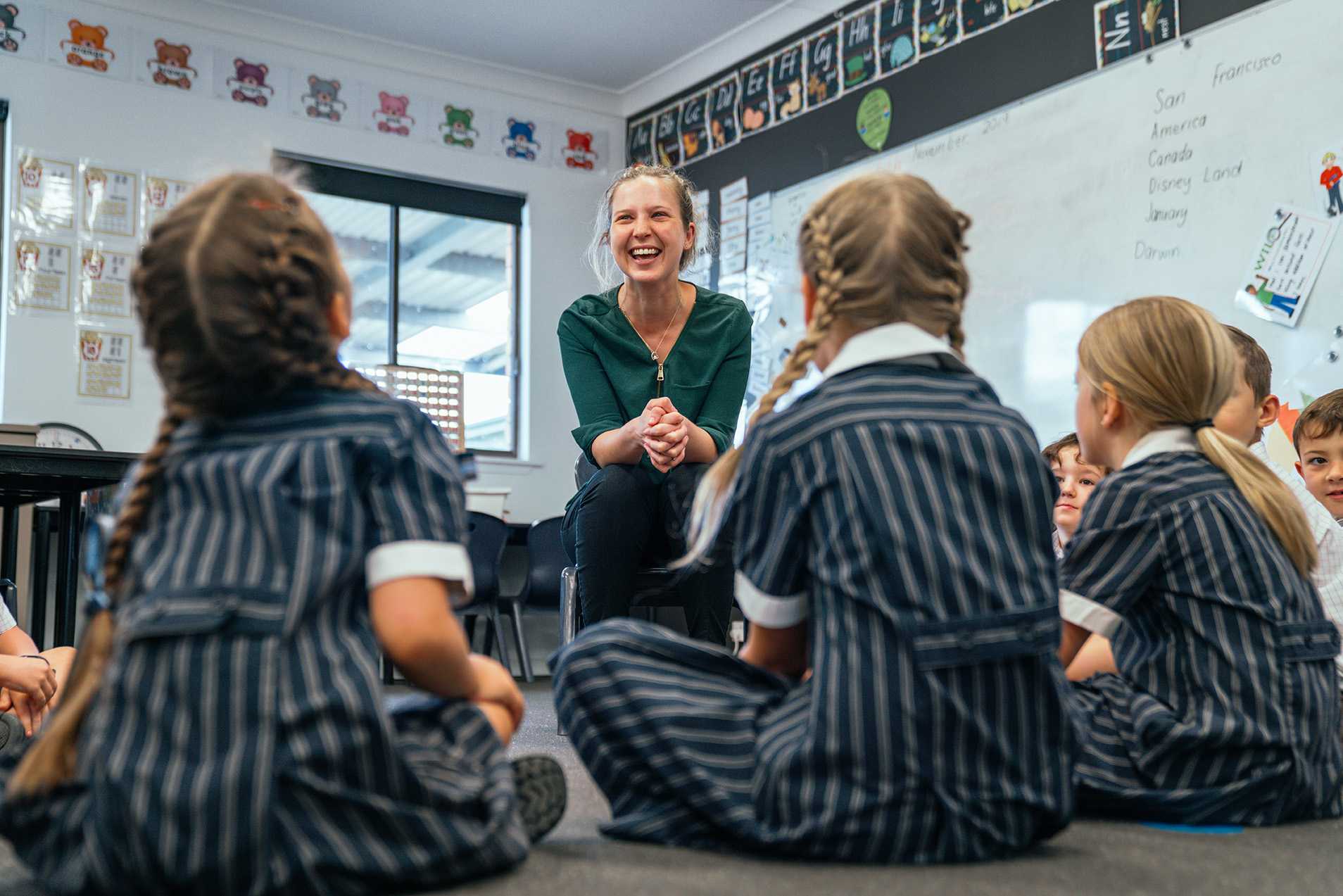 Already studying to be a teacher? Check out our teacher internships!
If you are currently studying teaching, we offer internships during your final year of study. Please check out our internship page:
See Our Internship Page