Passing the baton forward
CEM approaches every school acquisition with care, compassion, and competence. Outgoing Board members are treated with respect as CEM seeks to carry the baton forward while honouring past efforts. There is no one-size-fits-all approach to changing ownership of a school. Every school is different with a unique backstory, context, people, challenges and mission. Discussions with CEM are handled confidentially and sensitively as the following stories attest.
Medowie Christian School Case Study
Caboolture Presbyterian/ACC Moreton
Terry Phipson
Southlands Christian College
Southlands Christian College (SCC) had its humble beginnings in 1999 when it was started by Albany Christian Education Association. I started teaching with SCC in January of 2000. There were only 29 students when I began and that year I pioneered the Early Years Childhood Room. The numbers of students grew to 61 by 2003 and then they wavered up and down to the point where we needed to close the school in 2006. But the Lord had His hand on our little school and blessed it by introducing us to Christian Education Ministries (CEM) who literally arrived at the meeting where the parent body were making the decision to continue with SCC or close it down. The vote was unanimous in accepting CEM's help and the turnaround began!
In 2008 we became Australian Christian College Southlands, of Albany - the first of many ACC schools. Now, we have 523 students enrolled both on campus and in online distance education and are negotiating with Council over our new building, which is nothing short of miraculous. We thank the Lord for His faithfulness in preserving a Christian school like ours which is interdenominational and reaches out into the community.
Terry Phipson
Southlands Christian College
Mark Hochman
Seabrook Christian School
"The independent Christian school sector is under significant pressure with changing government requirements, implementing the Australian curriculum whilst maintaining a Christian distinctive, increased requirements for governing boards etc. Australian Christian College (ACC) has Christian education at it's heart. It sees its mission as helping struggling Christian schools survive and thrive in this changing environment.
As the past Board Chair for one such small school (Seabrook Christian School, Tasmania) I can testify that ACC's model is a solid and professional approach to ensuring that Christian schools remain viable. ACC's approach was comprehensive - communicating with government and stakeholders ensuring the transition to a new operating model was seamless. I commend them to any small Christian school seeking to navigate a pathway in these challenging times for Christian education."
Mark Hochman
Former Chair of Seabrook Christian School

Tim Coller
Morisset Baptist Church
It has been my privilege to be the Senior Pastor of Morisset Baptist Church (MBC), a position I have held since 2014. A number of years prior to my appointment, MBC had assumed governance of Brightwaters Christian College (BWCC) as a Church ministry to families in the area. A significant part of my role was to serve as a board member of the school Company. The constitution of BWCC stated that all Company Members needed to be members of MBC, and a high proportion of the Board also needed to be associated with The Church.
The church-run school Board and BWCC had been successful in maintaining Christian school in the local area, however enrolments had been sustained with approximately 30 students in attendance. Although there was a desire to see growth in numbers, this was not forthcoming. We recognised that there were other schooling opportunities available within Morisset and its surrounds, and many families were choosing other schools where their children's education could continue into their high school years. In addition to these concerns, there was a strong likelihood that we would not have the opportunity to negotiate an extended lease on the current BWCC site. This raised a few questions that needed serious consideration: Was the church best placed to advance the school? What role should the local church play in developing a community-based school? And, Would the school be better equipped and resourced to flourish with the assistance of a specialised Christian Education organisation?
Through the course of giving prayerful consideration to these questions, we sought external professional advice, and it was through this process that we commenced communication with Christian Education Ministries (CEM). The reason for our ongoing discussions with CEM was due to their high level of Christian witness, professionalism and proven track record of assisting Christian schools in transitioning to effective, impacting Christian education providers.
A recommendation was made to the Company members to pass the corporate membership to CEM, which was overwhelmingly endorsed by the Company membership. Since this step was taken, CEM have successfully transitioned into the management role of BWCC whilst allowing MBC to continue to have pastoral involvement within the school community. In addition to this, our church family has appreciated and enjoyed attending key events at BWCC throughout the year. I have been excited to see that within a twelve-month period CEM have assisted the school in submitting a successful application to commence high school in 2022. I have been made aware that CEM are looking to relocate the school to a more appropriate location, which will allow the school to facilitate growth into the future.
This transition has enabled me, as the Pastor of MBC, to focus on the development of our church's witness, whilst having confidence that BWCC is in safe hands and that God will bless this exciting ministry which we continue to support and pray for.
Tim Coller
Morisset Baptist Church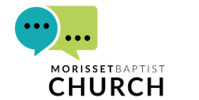 Susan Fellowes
Generate Church Singleton
"The board of Singleton Christian College, of which I was a director, came to the decision that we were no longer equipped to handle the strategic and financial demands of the school. When the opportunity arose to meet with the board of Australian Christian College, it was very evident that this was an opportunity that would bring a healthy change for both the School and the Church. ACCs christian values and commitment to quality education has provided great support and choice for families in the area.
The handover of the School was without issue, and as Pastor of Generate Church I would like to state that ACC was very generous and gracious in all of their dealings regarding the School and Church. Since the handover both the Church and the School have continued to flourish and go from strength to strength."
Susan Fellowes
Generate Church Singleton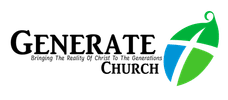 Deb Truman
Allowera Christian School
As a family of 4 young children, we were looking for a school that would mirror our vision of education and Christian worldview. The leadership in the church we were attending had a desire to start a Christian school that would honour these values. So Allowera Christian School was started in 1999 and moved onto the property at Marsden Park in 2001. I joined the staff in February 2002 to assist the administration and have been actively involved since.
Over the following years the school grew at a slow pace drawing their enrolment from a selected group of churches in the Western Sydney area. The school used a blend of correspondence curriculum and face to face teaching. The staff worked tirelessly to bring the school to the accreditation status it has today but were often hindered by limited resources.
It was at this time in 2009 that CEM took the opportunity to step in and take on the responsibility of the school. With the organisation's leadership and resources, the school was able to move beyond the limited enrolments and expand to the wider community. The school was renamed Australian Christian College – Marsden Park.
I took a short break in my employment at ACC to complete my teaching degree and returned in 2011 where I have been teaching since.
During this transition time the school gained accreditation for the NSW HSC for the day school. In 2011 our twin daughters were privileged to be part of the School's first graduating HSC class!
As I look back over the years it has been my privilege to serve alongside so many who have been honoured with the exponential growth of the school. With the Lord first and foremost, the aim to see each student have an understanding of the gospel and staff that love and serve the Lord, ACC has gained a reputation for being an authentic Christian School.
The steadfastness of the leadership has allowed ACC to expand at the rate to match the growth of the Marsden Park area and still keep their testimony.
It was with great joy that I was able to celebrate with the ACC team on the accreditation of Stage 6 HSC for our Distance Education cohort. This is evidence of God's faithfulness to those who have served so long and are now enjoying the abundance of His blessings.
Deb Truman
Allowera Christian School > ACC Marsden Park